PRECISION. SUSTAINABLE. ANYWHERE.
Relocatable & Permanent Hybrid Prefab Modular - Resort Solution
Creating The Next Generation Minimalist
Flexible Cabin & resort Solutions
"Assemble Dissemble"
Concepted by two world travelers from Canada & Malaysia. Thoughtfully designed minimalist Hybrid Prefab/Modular cabins, recreational & resort villas and homes move-in ready, complete with modern Scandinavian design furnishing, solar day power, off-grid ready, and built-in optional water filtration systems.
Advanced Home Technology, smart TV's, AC's, thermostats to keyless locks. Smart sensor lighting & dimmers throughout. Built on the foundation of sustainable design & construction to ethical maintenance free upkeep. Designs to meet the lifestyle aspirations of today whilst building in mind the environmental sustainability for generations to come.
*Ready Off Plan preDesigned units delivered & Installed in 60 days or less from order date
evo SUITES® are hand assembled & disassembled on site pollution free
We co-design, assemble, suppy hybrid prefab /modular homes, Cabins, suites in Bali, Indonesia Kuching, Malaysia, and soon Vancouver, BC, and Hakuba, Japan.
Controlling the ownership process allows us to be flexible and responsive to the needs of you or your company, partners, family in the most effective and efficient way possible.
*Limited 10 Year Building & Workmanship warranty
*Can be delivered anywhere in South East Asia, North America Relocatable, "Assemble Disassemble" Anywhere is Possibly
evo SUITES® & eVOLUTION SUITES® are for personal & recreational property enjoyment , and Airbnb / Resort ready in a short period of time.
evo

SUITES® Quality Craftsmanship
"Backed with a 10 year warranty"
*

evo

1,

evo

2,

evo

3,

evo

4. *Aerospace grade aluminium framing & structure support.
Components & Materials
What's Included in

evo

Suites

evo

Sustainability
Why is Solar in every

evo

roof
Delivery & Client Services
Assemble timeline: 2/3 days
Performance, Integrity & Lifespan
Why Prefab or Modular Construction?
Collaborating with Innovative
Leading Brands
"Assemble Dissemble"
Standardized Precision Quality & Design
Each Suite / Unit is divided into 2,000 – 3,000  components and standardized through (BIM). Building Information Modeling intelligent 3D model-based process to architecture, engineering, and construction (AEC) professionals for a more efficient plan, design, assembly, and building management.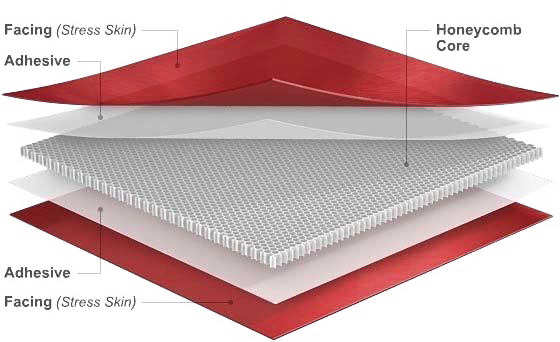 Why do we use honeycomb structure & paneling?
Honeycomb refers to a hexagonal design structure used to strengthen flat or slightly curved panels, cores and other construction materials. Reinforced with Aluminum.
Why is Honeycomb so strong?
Based on the shape used in honey bee nests, the honeycomb design/shape provides an exceptional combination of strength & efficiency, while drastically reducing the weight of the component.